Being Plus-Size doesn't mean you can't look good and feel comfortable in your clothes.
'Hi' My name is Amanda and I've been 'Plus-Size' for most of my adult life.  I've struggled to get clothes that fit me well, I feel comfortable in and I feel that I look good in.
This is the main reason I've designed this range of clothing and when you try them, I hope you'll agree with me that you enjoy them as much as I do and they are indeed 'Comfy Fit'.
Every size, shape and style is tried and tested by women of that size (and height if available in different lengths). Only when I've had the thumbs up do I start manufacturing.
I believe there isn't anything worse than seeing models who are a size 10 advertising plus size garments. It really gets 'my goat' to be honest. This is one of the reasons that I always use models who are a size 16 upwards.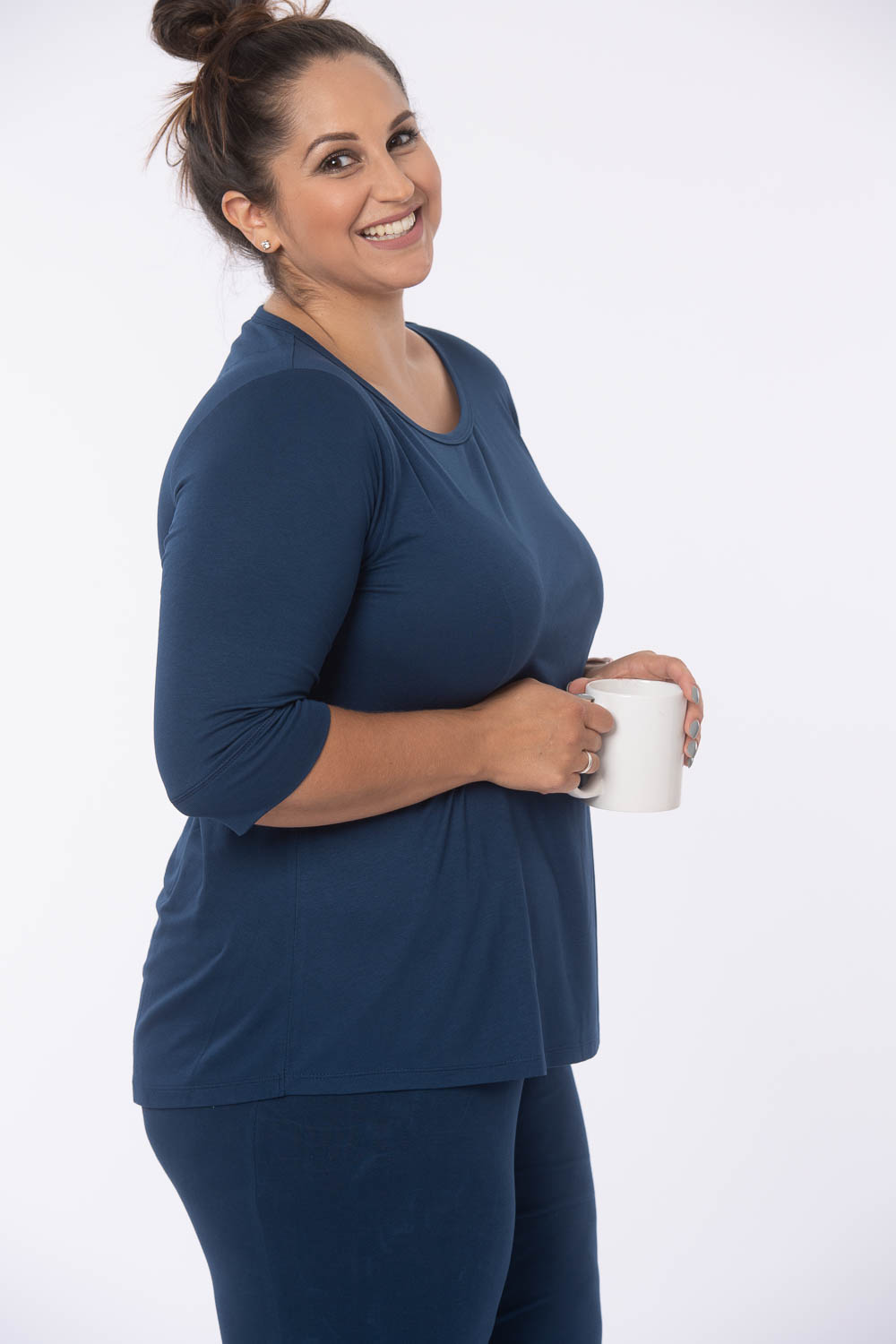 Just as comfy as Your PJ's!
I used to love getting home and getting into my PJ's and I think most women are the same (PJ's and whipping my bra off).
Now that I wear Comfy Fit, I no longer feel the need to rush into my PJ's (still whip my bra off though!).
Sourced from Around the Globe
I usually get all my new garment ideas whilst I'm on holiday. I've always been a people watcher and now I've turned into a people product watcher. I sit and look at what women are wearing and think 'oohh that's nice' and 'I like that' with just a few tweaks' it could be comfy fit…
What I mean by 'comfy fit' is what I would need to make it comfortable for me. Lowering the back, adding more space and material to the upper arms, increasing the length, just 'comfy fit tweaks'.
Then I send the design to be sampled by the manufacturers I use throughout Europe. I always get the first samples made in my size, so I can give them the 'Amanda test'. Once I've approved it, I then get the size set sampled and sent out for size and design testing.
Design and sampling usually takes 3-6 months.
If you would like to be a size and design tester then please drop me an email to:  Support@comfyfitclothing.com and one of my support staff will be in touch 🙂